---
- OUR JUDGES -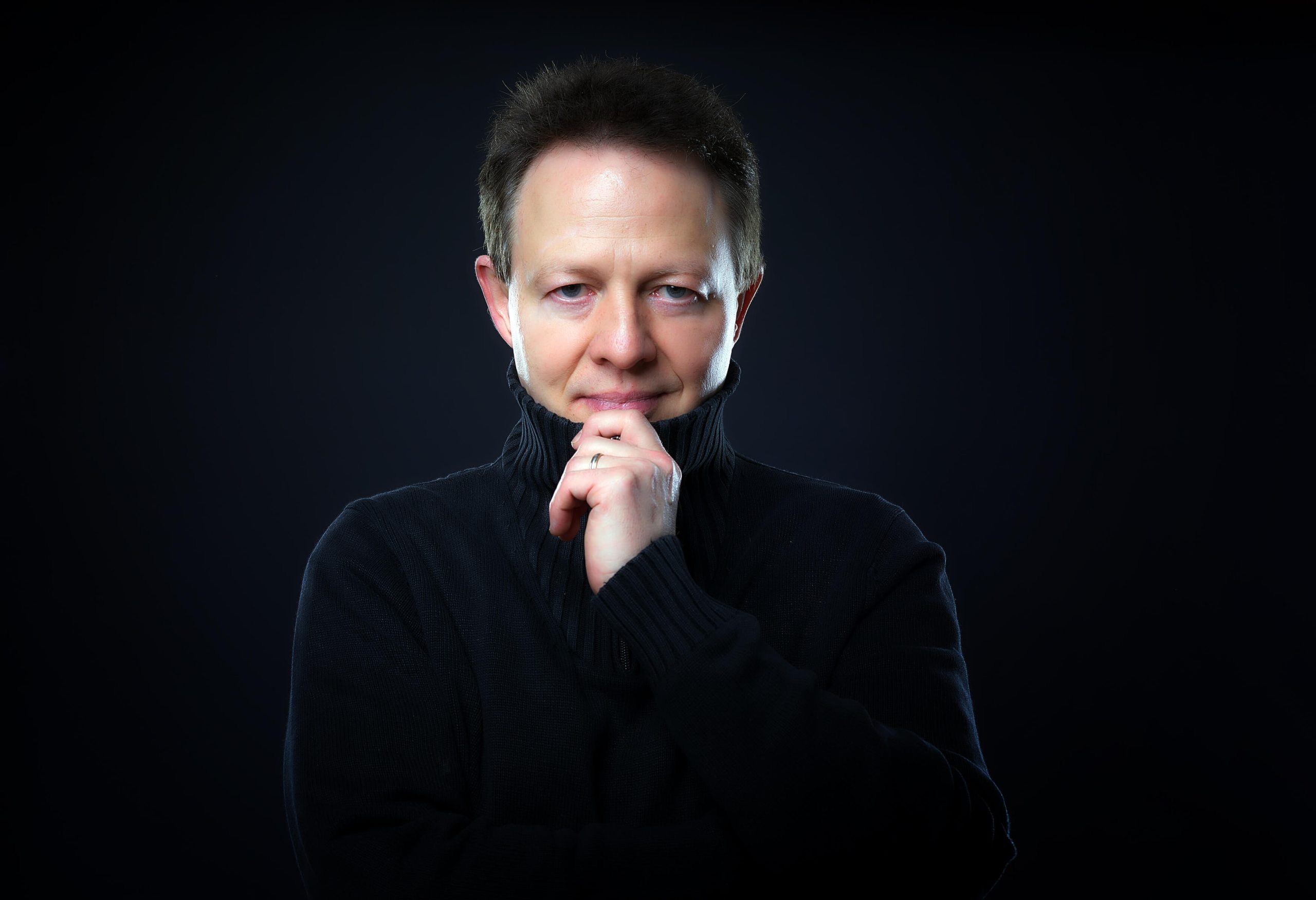 ANDREAS BOYDE
HEAD JUDGE
Hailed by the critics as Monsieur 100,000 Volts, pianist Andreas Boyde's performances have electrified audiences worldwide. His recitals in renowned concert venues and appearances as soloist with such orchestras as the London Philharmonic Orchestra, the Sächsische Staatskapelle Dresden, the Malaysian Philharmonic Orchestra, the Prague Radio Orchestra, the Dresdner Philharmonie, the Norrköping Symphony Orchestra, the Zürich Kammerorchester, the Miami Symphony Orchestra, the Bamberger Symphoniker, the Hallé Orchestra Manchester, the Bolshoi Symphony Orchestra, the Dresdner Sinfoniker, the London Mozart Players, the Berliner Symphoniker and the Auckland Philharmonia Orchestra have secured Boyde's reputation as an esteemed performing artist.
Boyde has concertised internationally in Australia, Austria, Canada, Chile, Croatia, Czech Republic, France, Germany, Great Britain, Holland, Israel, Italy, Malaysia, New Zealand, Norway, Romania, Serbia, Slovakia, Slovenia, Sweden, Switzerland, Ukraine, USA and Vietnam. Venues where he has appeared to acclaim include Concertgebouw Amsterdam, Royal Festival Hall and Wigmore Hall London, Cologne Philharmonic Hall, Zürich Tonhalle, Munich Herkulessaal, Symphony Hall Birmingham, Berlin Konzerthaus, Munich Philharmonic Hall, Hamburg Musikhalle, Teatro Municipal Santiago de Chile, Leipzig Gewandhaus, Munich Prinzregenten Theatre and Pierpont Morgan Library New York.
The Brandenburgisches Staatsorchester Frankfurt appointed Andreas Boyde Artist in Residence for the season 2018/19.
Boyde recorded the complete solo piano works by Johannes Brahms produced by OehmsClassics, the repertoire now being performed in a cycle. Boyde's extensive CD recordings receive five star reviews from leading music magazines praising his interpretations "a stroke of genius" (Fono Forum, Germany). He enjoys a close association with German radio established by frequent broadcasts and productions.
The sought-after pianist's wide-ranging repertoire encompasses all major areas of the piano literature. Also committed to contemporary music he gave the European premiere of Paul Schoenfield's Piano Concerto Four Parables, as well as the first performance of John Pickard's Piano Concerto, which is dedicated to him. Boyde's musicological interests are demonstrated in his reconstruction of the 'Schubert' Variations by Robert Schumann, now published by Hofmeister Leipzig. It is a work that has enjoyed great international acclaim since its 2000 premiere in New York by Andreas Boyde at the Pierpont Morgan Library. He is also Henle Artist and Contributor.
In 2017, Andreas Boyde's orchestral version of Schumann's Waldszenen was premiered by the Dresdner Kapellsolisten at the new Kulturpalast Dresden hall, the work now being published by Edition Peters.
Andreas Boyde was born in Oschatz, Germany, where he entered the Book of Honour in 2012. He studied with Christa Holzweißig and Amadeus Webersinke in Dresden and subsequently with James Gibb in London at the Guildhall School of Music & Drama. His mentor and promoter Malcolm Frager also proved a major influence.
---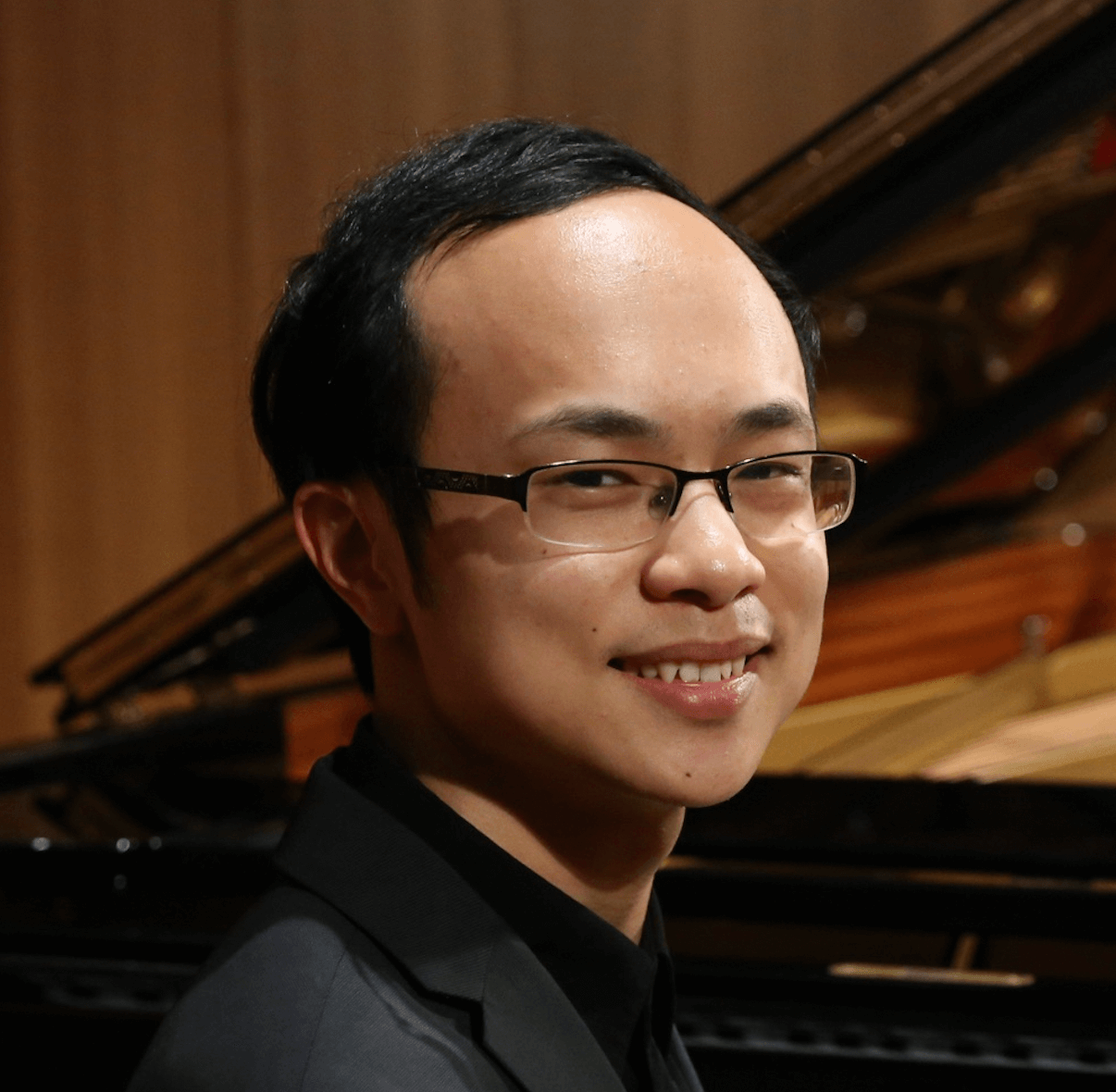 NICHOLAS YOUNG
In 2014, Nicholas was invited to perform with the Vienna International Orchestra as part of the Vienna ConcertoFest concert series. In 2009, Nicholas was officially recognised as a Young Steinway Artist.
"Spellbinding. He held the audience enthralled, in the palm of his hand...we were utterly transfixed, taken to a different place."
Alan Griffiths, Composer
"Admirable technical ease, teasing out the melodic charm hiding beneath the virtuoso decoration."
The Cross-Eyed Pianist
"Young milks every last drop of post-romantic intensity."
The Australian
"Wonderfully florid technique and pianistic beauty."
Limelight Magazine
"Unquestionably commands...with authority and skill."
Gramophone Magazine
"Full of heart-felt passion and a technique to die for."
Canberra CityNews
"Effortless, energised … technically-precise playing and beautiful feel for phrasing."
Fine Music Magazine
"Breathtaking."
Cooma-Monaro Express
Nicholas Young completed his Bachelor of Music (Performance) with Daniel Herscovitch at Sydney Conservatorium in 2013 with First Class Honours and University Medal, graduated from Master Solo Piano with Distinction at the Universität Mozarteum Salzburg in 2015 studying with Claudius Tanski, and is an alumnus of the Australian National Academy of Music under the tutelage of Timothy Young. Alongside formal training, Nicholas has taken masterclasses with Dmitri Bashkirov, Christian Zacharias, Robert Levin, Dominique Merlet, Jacques Rouvier, Lars Vogt and Lang Lang, among others.
Winner of the 2011 ABC Symphony Australia Young Performers Awards (Keyboard Category), Runner-Up Prize of the 2012 Australian Youth Classical Music Competition, and Second Prize of the 2012 Australian National Piano Award.
In 2015, Nicholas extended his successes to the international level, receiving First Prize and Best Beethoven Performance of the 'Grand Prize Virtuoso' International Music Competition (London), Third Prize of the 15th Rome International Piano Competition (Soloists 'B'), and Honourable Mentions at the 7th International Rosario Marciano Piano Competition (Vienna) and 1st International Cochran Piano Competition. He has since garnered further acclaim as a collaborative pianist, winning First Prize of the 2019 Queensland International Chamber Music Competition (Brisbane) as founding member of the double-reeded piano trio Ensemble Françaix.
In addition to rigorous teaching and accompaniment schedules, Nicholas has regularly presented solo and chamber music recitals across Australia. He has appeared as concerto soloist with the West Australian, Queensland, Adelaide and Willoughby Symphony Orchestras, and the Vienna International Orchestra. His performances have been broadcast by Fine Music FM, ABC Classic FM, 2MBS and 3MBS.
Major engagements in 2022 include performances at the Orange Chamber Music Festival and Australian Digital Concert Hall with Ensemble Françaix, and recitals in Christchurch, New Zealand with international lyric bass Paul Whelan, premiering the works of Australian composer Alan Griffiths.
www.nicholasyoungpiano.com
---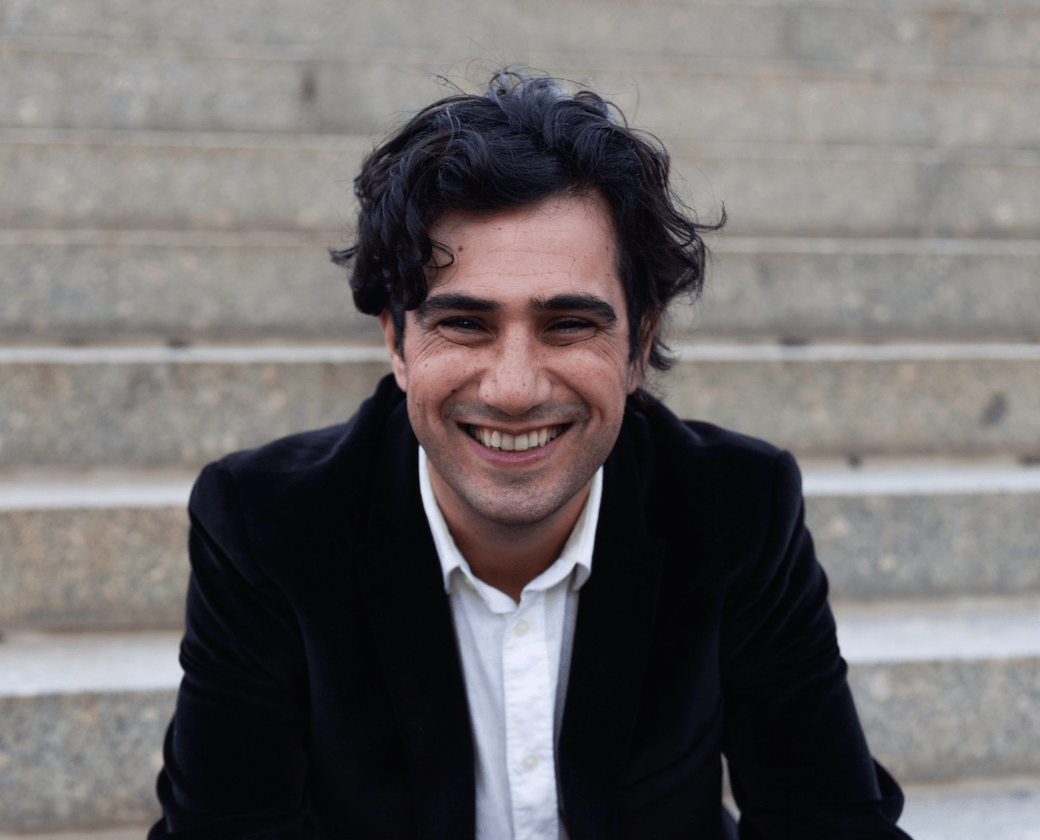 AMIR FARID
Winner of the 2006 Australian National Piano Award, US born Iranian-Australian pianist Amir Farid has been described as "a highly creative musician – a pianist of great intelligence and integrity". Residing in both Melbourne and New York City, Amir has performed as a solo recitalist, concerto soloist and collaborative artist in concert halls and festivals internationally, including Carnegie Hall New York, St. Martin in the Fields London, Mostly Mozart festival at Lincoln Center New York, Al-Hashemi-II Kuwait, MONA FOMA Festival Hobart, Sidney Myer Music Bowl Melbourne, Coriole Festival SA, Huntington Festival NSW, as well as other venues in Canada, Germany, Switzerland, New Zealand and China.
Recital collaborations include tenor Ian Bostridge, saxophonist Claude Delangle, violinists Arabella Steinbacher and Nikki Chooi, violist Lise Berthaud, cellists Mats Lidström, Alexander Baillie and Martin Loveday, sopranos Greta Bradman and Siobhan Stagg, baritone Wolfgang Holzmair, flautist Michel Bellavance and clarinetist Philippe Cuper. As a chamber musician, Amir is pianist of the Benaud Trio, winning the Piano Trio prize at the 2005 Australian Chamber Music Competition. He is also a recorded artist on the Steinway & Sons Spirio catalogue, as part of the piano manufacturer's revolutionary player-piano system.
Amir has studied with Ronald Farren-Price, Andrew Ball, Geoffrey Tozer, Rita Reichman and Timothy Young, studying at the Royal College of Music, Melbourne Conservatorium of Music and the Australian National Academy of Music. He continues to work with Farren-Price since beginning studies with him in the mid 90's. While in NYC, Mr. Farid is a staff pianist at the Vocal Arts department of the Juilliard School, and has worked as a rehearsal pianist with the New York Philharmonic.
www.amirfarid.com