Steinway Galleries Australia staff and some of Australia's finest musicians came together to perform the song 'Don't Let the Sun Go Down on Me' alongside the Steinway Spirio. CEO Mark O' Connor and Marketing Manager Louie Veleski, both vocalists in this performance, have involved their music industry friends in putting this video together.
Centre stage is the Steinway Spirio r piano playing by itself. 'The Spirio piano is the best playback system that's ever been released or launched in the world,' CEO Mark O'Connor says. Its high resolution recording and playback allows it to replay performances, on demand.
For this special event, The Exclusive Piano Group (EPG) Essendon showroom was transformed into an audio visual recording studio for the performance.
You can listen to the Spirio in action as it is featured here as a performer itself, playing indistinguishably from a pianist's live performance. Watch the full video:
CREDITS
Mark O'Connor, Vocals
Louie Veleski, Vocals
Louie Lee Feltrin, Vocals
Olivia Nathan, Vocals
Denna-Marie Wairau, Vocals
Airlie Koo, Violin
Charlotte Jacke, Cello
Florence Cappler – Shillington, Violin
Lucas Levin, Viola
Ryan Di Cecco, Bass Guitar
Greg Clarkson, Saxophone
Troy Grech, Drums
Grover Harris, Guitar
Paul Noble, Keyboard
Veronica Olesh, Backing vocals
Elizabeth Tsagliotis, Backing vocals
Corey Fooks, Backing vocals
John Foreman, Strings Arrangement and Event Adviser
Danny Olesh, Sound Engineer
Marshall Taite, Videographer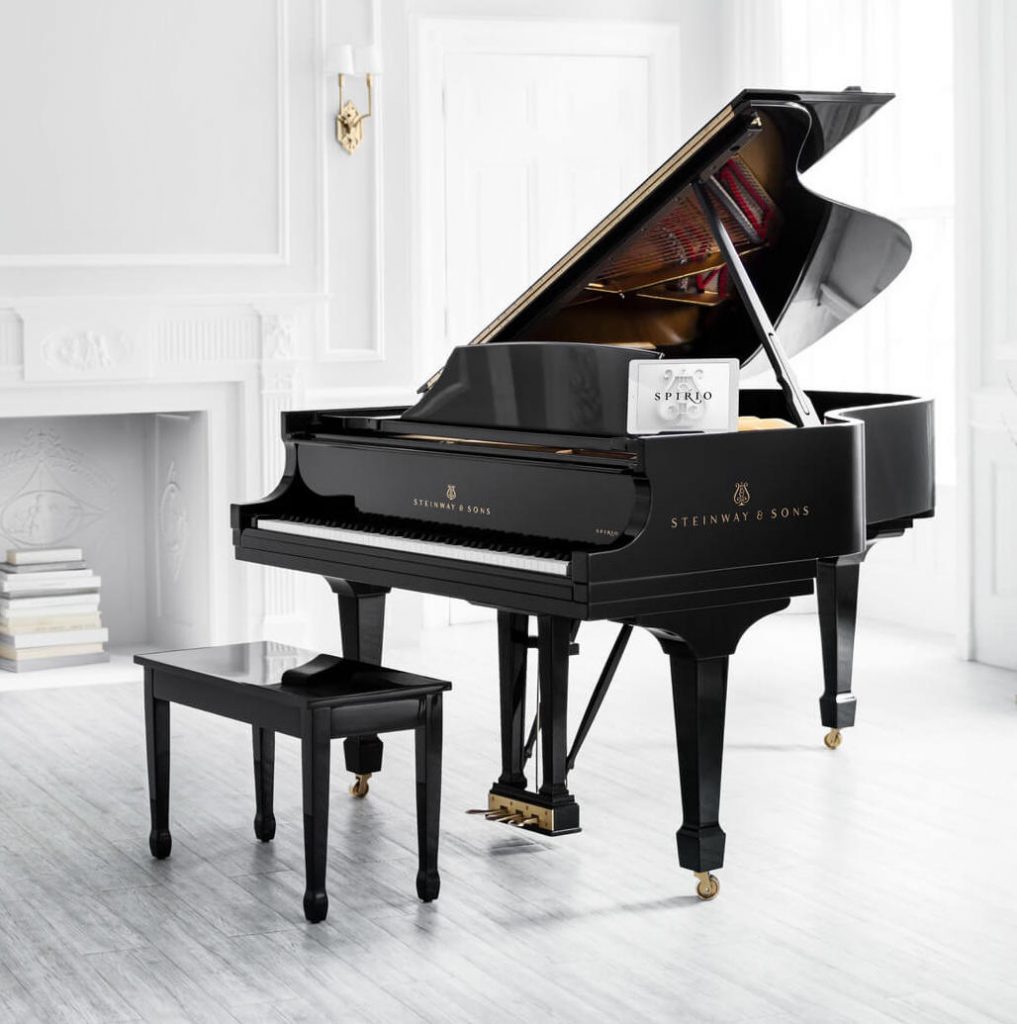 THE STEINWAY SPIRIO
The STEINWAY & SONS SPIRIO is the world's finest high resolution player piano. A masterpiece of artistry and engineering in your home.