"To build the best piano possible."
–HENRY E. STEINWAY
Heinrich Engelhard Steinweg founded Steinway & Sons in 1853, in a loft in New York. Emigrating from Germany, he held a deep passion for music and an exceptional skill in woodworking. His vision was simple yet ambitious: build the best piano possible. In the 1860s, Steinway has built a factory at Park Avenue and 53rd Street, and had gained a reputation for producing superior instruments — backed by revolutionary design principles and meticulous craftsmanship.
The Craftsmanship behind Steinway Pianos: Hand-Crafted Excellence
One of Steinway's enduring attributes is its steadfast dedication to craftsmanship. To this day, the construction of a Steinway piano involves a meticulous hand-crafting methods, a process that requires up to a year for each instrument.
Steinway artisans shape the piano's 'rim' from layers of hard rock maple, bent into the grand piano's characteristic curved shape. The soundboard, often referred to as the heart of a piano, is crafted from close-grained, quarter-sawn Sitka spruce, prized for its ability to propagate sound. The Steinway action, or the mechanism that translates the pianist's touch into sound, is a marvel of precision, responding to the subtlest nuances of the performer's technique.
This meticulous attention to detail results in an instrument of unparalleled richness and responsiveness.
Innovation in Piano Manufacturing: The Steinway & Sons Journey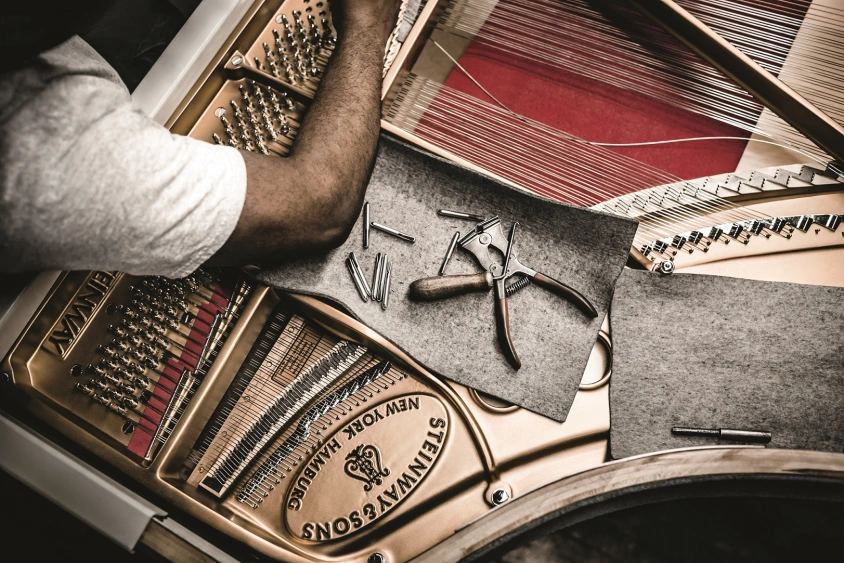 While Steinway & Sons actively honours its rich heritage, the company has never been one to rest on its laurels. A significant part of Steinway's success over the past 170 years can be attributed to its commitment to continual innovation.
From its inception, Steinway has been a trailblazer in the piano industry with over 135 patents. The company introduced several groundbreaking innovations, including the cross-stringing technique and the patented duplex scaling, both of which improved the piano's tonal quality and projection.
In recent years, Steinway has embraced digital technology with the creation of the Spirio, a high-resolution player piano system that accurately replicates live performances, allowing listeners to experience concerts in their own homes.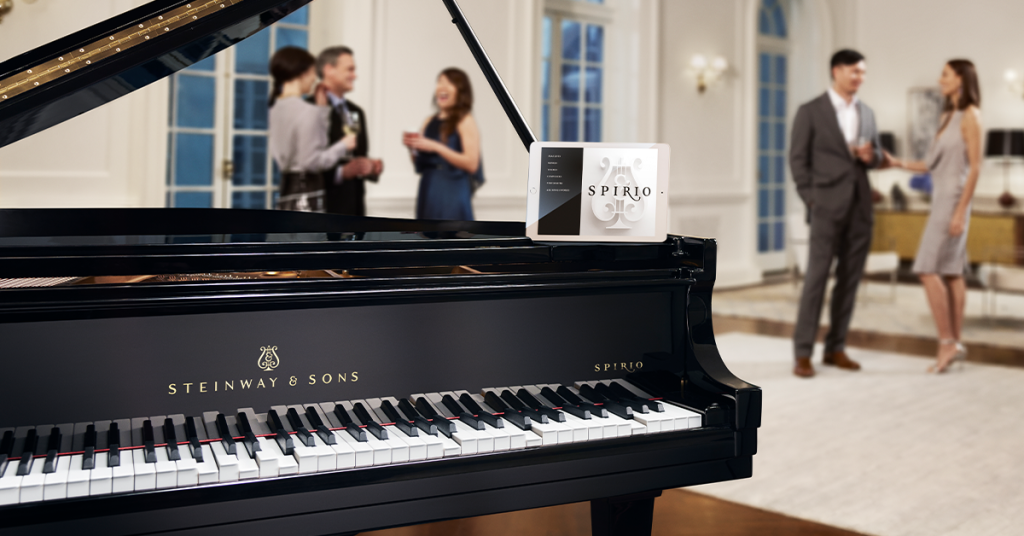 Celebrating 170 years of Steinway & Sons: Looking Ahead
As Steinway & Sons commemorates its 170th year, it's clear that the legacy that began in a Manhattan loft continues to endure. Its commitment to craftsmanship and innovation has not only set it apart in the world of pianos but has also made it an integral part of the global musical landscape.
Steinway's pianos have graced the stages of the world's finest concert halls, becoming synonymous with excellence in the music industry. In fact, 97% of pianists choose Steinway when performing solo at these major concert halls throughout the world.
Looking forward, Steinway & Sons will undoubtedly continue to innovate, while maintaining the timeless craftsmanship and artistry that makes a Steinway not just a piano, but a legacy — generations of exceptional music and unmatched quality.