The entry with the highest overall score will also receive an invitation to participate in the Steinway Youth Piano Competition Southeast Asia Pacific Regional Finals.
Steinway Galleries Australia are excited to announce our 2022 Steinway Youth Piano Competition Australia. We invite pianists between the age of 6 and 17 to enter. All piano entries must be performed on either a Steinway, Boston or Essex piano and if you don't happen to own one of these magnificent instruments you are more than welcome to record your performance in one of our Steinway gallery locations.
Online Registrations open on Wednesday, 1st January 2022. Applications are submitted through January and February with a video submission deadline of 31st March 2022. The registration fee is $50.00. Registrations received before 1st February 2022 are entitled to a discounted registration fee of $30.00.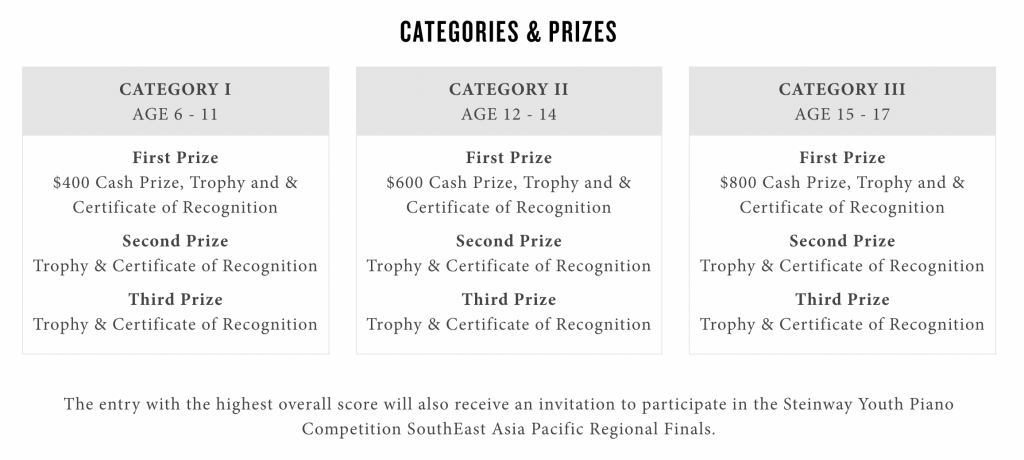 For more information please click the button below or call our National information line on 1300 199 589.