October 2023, Melbourne — The Steinway Gallery in Melbourne opened its doors on 13 and 14 October 2023 for a musical event that captivated its audience. 10-year-old pianist Dillon Chan took to the stage with the Steinway Model D-274 concert grand piano on these evenings. Both concerts were well-attended, as Dillon performed for audiences of 60 and 66 people respectively.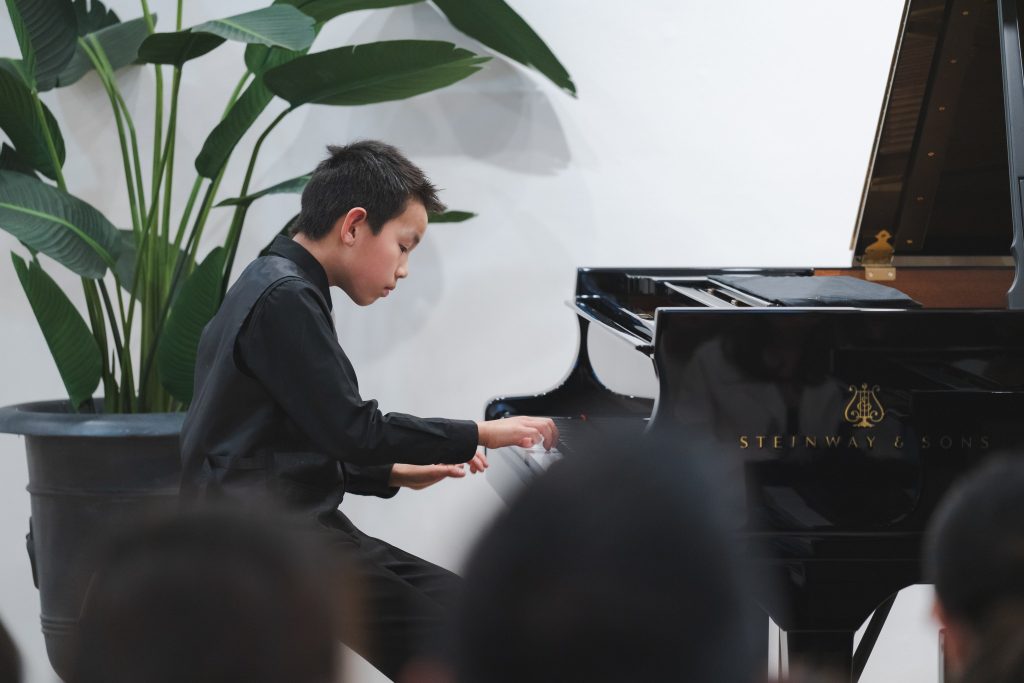 Dillon presented a demanding program that included works from J.S. Bach, J. Haydn, F. Chopin, K. Humble, F. Poulenc, and F. Mendelssohn. This diverse selection demonstrated his versatility and led the audience on a journey that spanned from Baroque to Romantic to 20th-century compositions.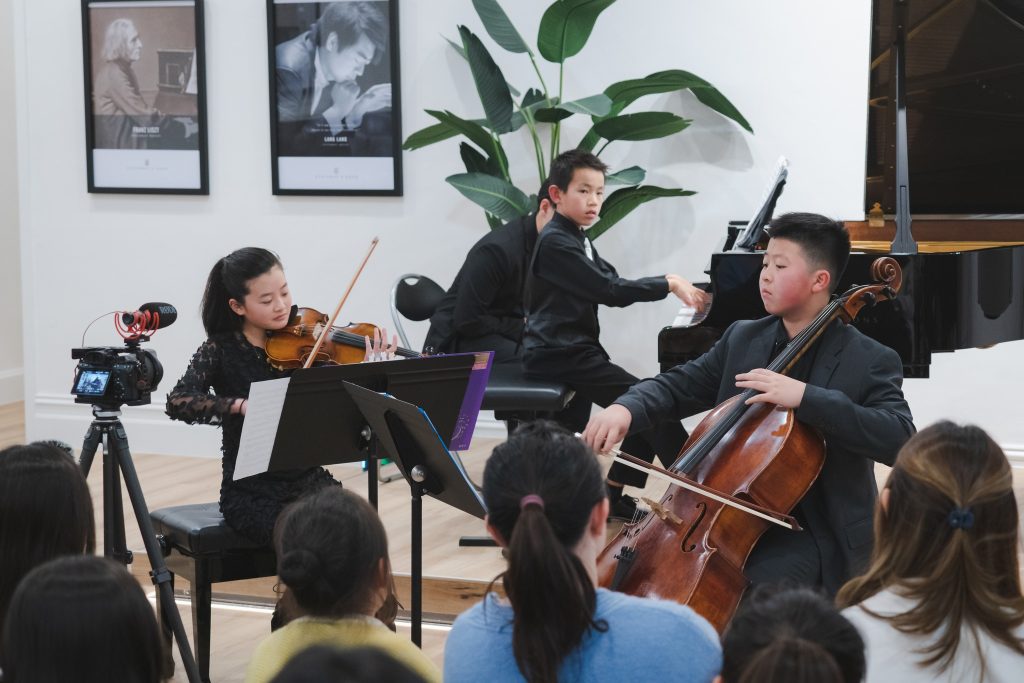 Both of these concerts featured notable collaborators as well. For the 1st movement of Chopin's Piano Concerto No. 2 in F minor, pianist Dillon Chan collaborated with Sean Kim, a pianist and a tutor at the Melbourne Conservatorium Young Artists Academy (MCYAA). After several more piano solo performances by Dillon, the program concluded with the 1st movement of Mendelssohn's Piano Trio No. 1 in D minor. The piece featured fellow accomplished young musicians, violinist Paige Wu and cellist Gabriel Tian Liu. True to the MCYAA's musical focus, these collaborations fully enriched the performances. It further highlighted the growing ensemble of young artists in Melbourne and Australia as a whole.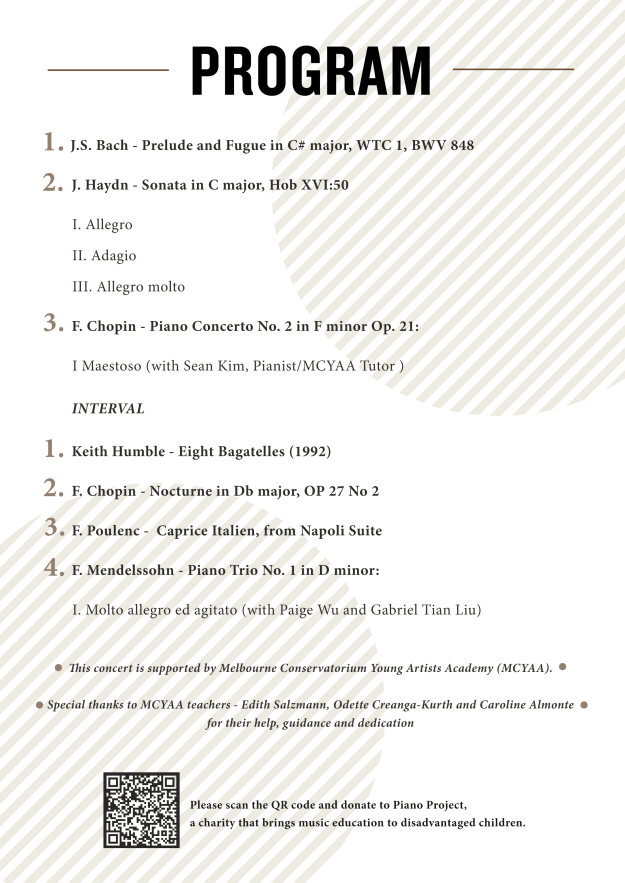 The Melbourne Conservatorium Young Artists Academy (MCYAA), an institution dedicated to providing young musicians the opportunity to study with leading teachers and develop chamber music skills, supported pianist Dillon Chan's concerts. Dillon's family also extended their special thanks to MCYAA teachers Edith Salzmann, Odette Creanga-Kurth, and Caroline Almonte.
Among his many achievements, Dillon Chan was the overall winner of the 2022 Steinway Youth Piano Competition Australia.
COME AND JOIN US AT OUR NEXT STEINWAY EVENT
Simply fill out the form below if you are interested in joining us at one of our events.