Our smallest Essex grand piano, the EGP-155C is not small when it comes to musical presence, thanks to STEINWAY–designed features to maximize the sound and tone of this instrument.
| | |
| --- | --- |
| Length | 155 cm |
| Width | 151 cm |
| Weight | 289 kg |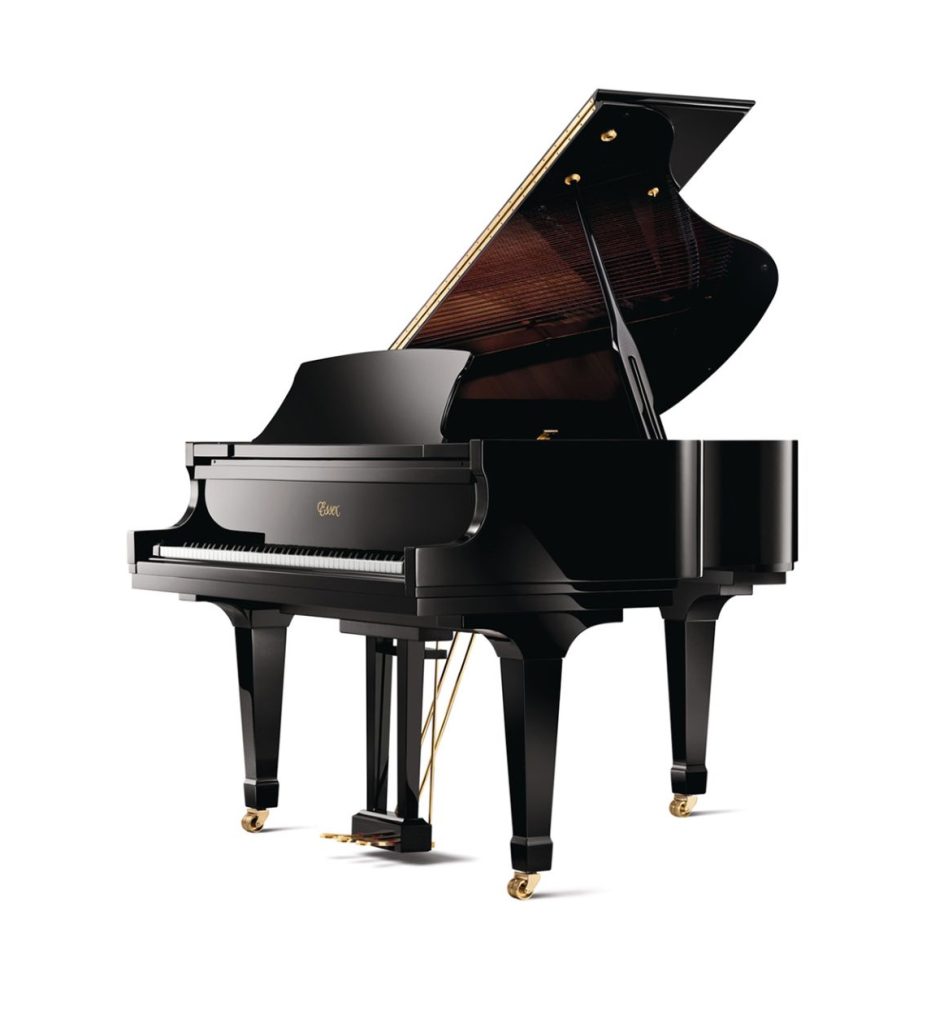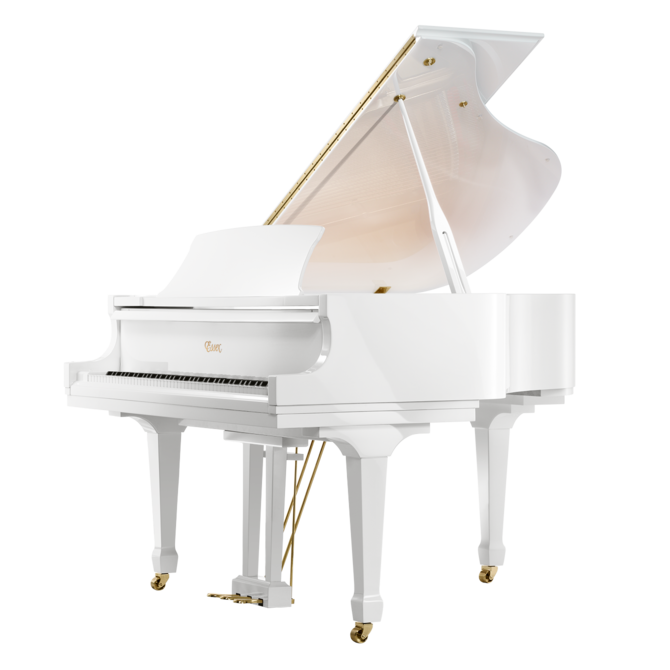 Designed by Steinway & Sons in collaboration with renowned furniture designer William Faber, the Essex has been created as a tribute to the idea that beautiful piano styles and finishes can and should be possible in every price range. With elegant traditional styling and museum-quality finishes, Essex will be a stunning addition to your home. And it is available in an array of models, sizes, and veneers to fit every décor and every lifestyle. 
The Essex incorporates the latest design and engineering enhancements from Steinway's dedicated research and development team. By utilizing specially engineered materials, large-scale production techniques, and carefully selected manufacturing environments, the Essex is able to deliver a level of musical performance previously unattainable in its price range. With the Essex piano, you get more than the best possible value for your money. You also enjoy complete investment assurance, as each Essex piano is backed by Steinway & Sons and serviced by Steinway-trained technicians. Your purchase is also backed by the Steinway Promise: If you decide to trade-in your Essex piano for a new Steinway grand piano at any time within ten years, you will receive a trade-in credit equal to your original purchase price. 
Due to the Steinway-designed Rim Shape, Essex grand pianos are wider at the tail than most other pianos of the same length. This allows for a larger soundboard area, producing a richer sound. The Steinway-designed soundboard is tapered, rather than uniformly thick, to vibrate more freely and provide more tonal volume. Essex pianos have a Steinway-designed, all wood (no plastic) action for proven durability and heightened responsiveness and control. In addition, all Essex pianos feature a Steinway-designed pinblock, strings, plate, backposts/braces, and bridges, as well as many Steinway-specified parts and manufacture procedures. As a result, the Essex is, quite simply, the best piano available in its price range today.
Full Sostenuto System
Classic Spade Legs and Leg Tops
Double Prop Stick
Fold-back Grand Toplid
Classic Sheraton Design Fallboard – Fold-Down Lip
Slow-fall Fallboard
Ebony, White, and Sapele Mahogany Polish Finishes and Ebony Satin
Request more
INFORMATION​
Required fields are indicated by an asterisk.