Steinway Artist Harry Connick, Jr. filmed the music video of "Make It Merry" in Australia, on 19 October 2022. The song is the title track of his new holiday album that was set to be released in December. Throughout the entire shoot, Harry performed on a Steinway Model B-211 that Steinway Galleries Australia provided.
Watch the full music video here:
"There is nothing more serene than the feel of the keys of a Steinway under my fingertips. With a tone that rich, I would never be afraid of the dark. Steinway is the only and the best!"
–Harry Connick, Jr., Steinway Artist since 1990
ABOUT HARRY CONNICK, JR
With very few exceptions, the career of Harry Connick, Jr., can be divided in half — his first two albums encompassed straight-ahead New Orleans jazz and stride piano while his later career (which paralleled his rising celebrity status) alternated between more contemporary New Orleans music and pop vocals with a debt to Frank Sinatra. Born in New Orleans in 1967, Connick grew up the son of two lawyers who owned a record store. After beginning on keyboards at the age of three, he first performed publicly at six and recorded with a local jazz band at ten.
After two successful jazz albums in the eighties, Connick entered the American consciousness with the soundtrack to 1989's popular film When Harry Met Sally. As his celebrity grew, he embarked upon an acting career, and began experimenting with pop influences in his music. In the new millennium, Connick has cycled between albums exploring his jazz roots and those with songbook standards.
Ever devoted to his hometown, Connick was also heavily involved in the support and rebuilding of New Orleans post-Hurricane Katrina. Not only did he organize the benefit telethon A Concert for Hurricane Relief on NBC but he also worked closely with Habitat for Humanity to help the victims of Katrina.
In 2014, Connick signed onto be a judge on the 13th season of American Idol. He stayed with the show through its final season and plans to stay on television via a daytime variety show scheduled to appear in the autumn of 2016.
Connick has been a Steinway Artist since 1990.
THE PIANO FEATURED IN "MAKE IT MERRY"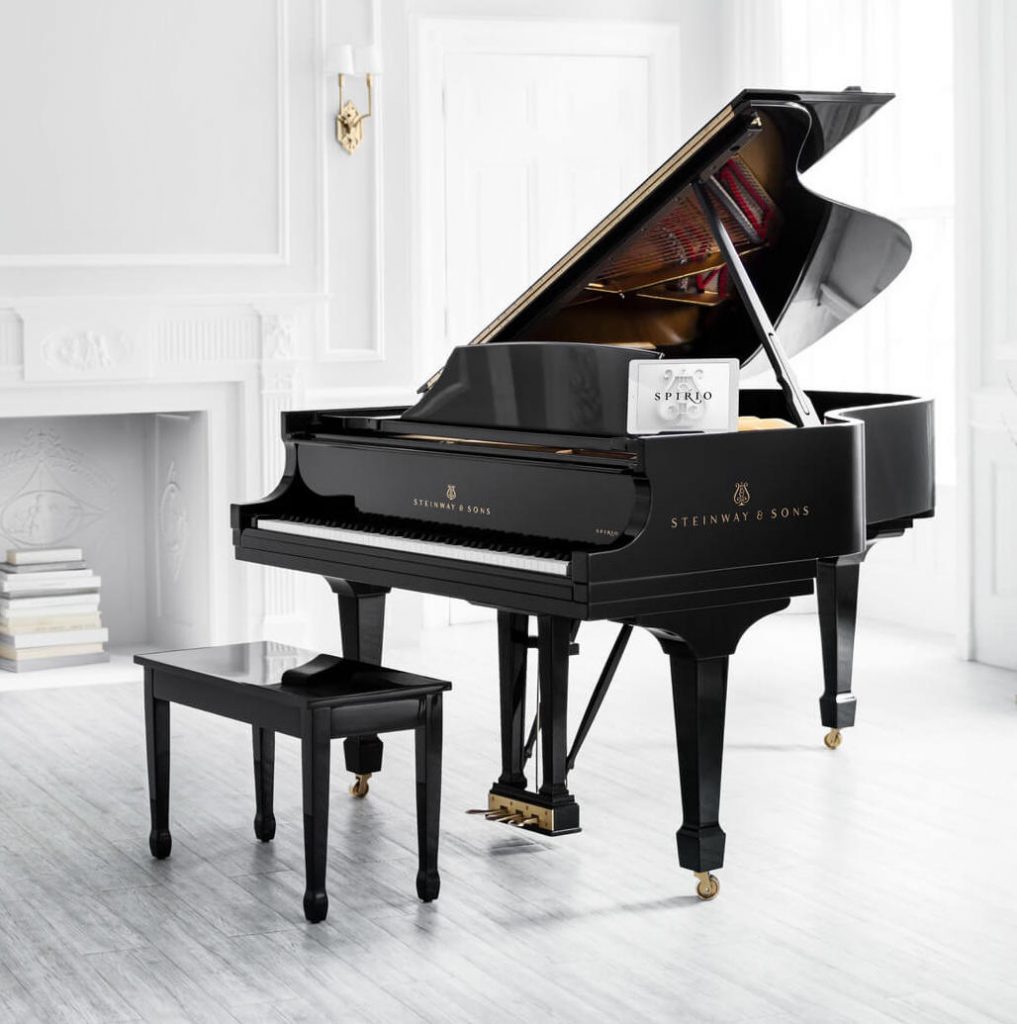 STEINWAY MODEL B-211
Pianists often refer to this magnificent 211 cm (6′ 11″) grand piano as "the perfect piano." It is a wonderfully balanced and versatile instrument that does extremely well in refined homes, teaching studios, and mid-sized venues. It is also available as a STEINWAY SPIRIO, the world's finest high resolution player piano.