Melbourne, VIC (17 May 2023) — Steinway Galleries Australia, in its 15th year of operation, celebrates the grand opening of the Steinway Gallery Melbourne. Situated in one of Armadale's most prestigious streets, this new gallery stands as the finest representation of Steinway & Sons pianos in Australia.
Esteemed guests were in attendance, including members of the Fox family (the majority owners of the business), businessman Gerry Ryan OAM and wife Val, property investors Michael and Helen Gannon, and some leaders of Melbourne's prominent music institutions. Journalists from leading Australian media outlets covered the night's events, marking its impact on Melbourne's business, arts, and culture community.
The opening celebration showcased notable artists throughout the evening, with David Mann AM, best known for his work at 3AW, Melbourne, serving as master of ceremonies. Renowned calligrapher, Dr. Benlin Yu, opened the program by creating a beautiful Chinese calligraphy of the 'Steinway' name. There were performances on the Steinway piano, featuring young artists Emerson Hsu and Dillon Chan. The audience was further treated to special performances by Michelle Lin and Mr John Foreman OAM.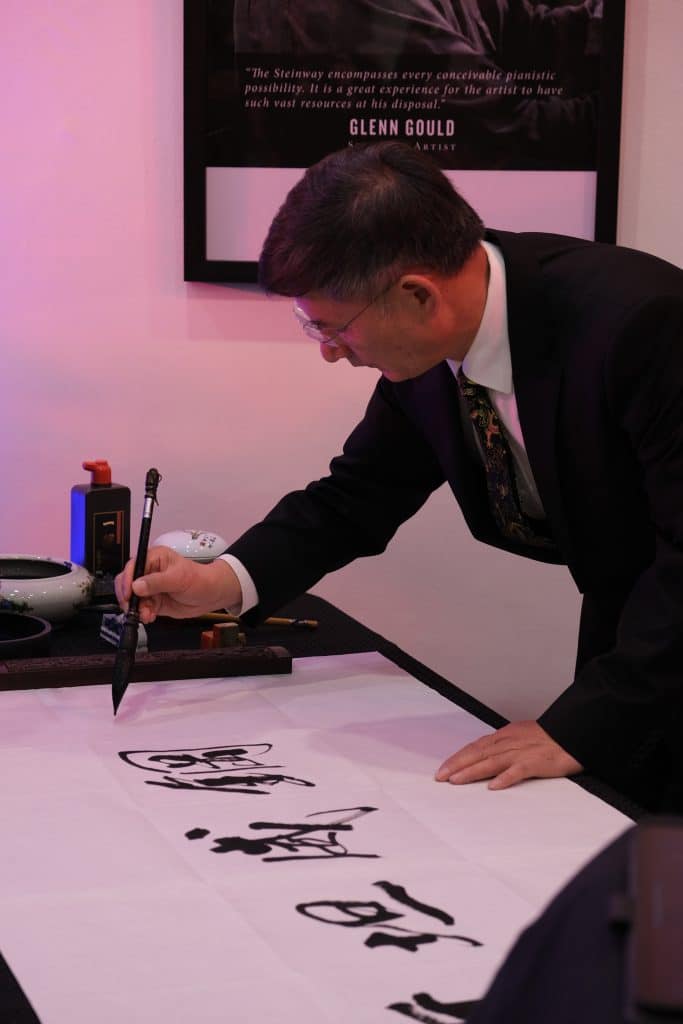 Steinway Galleries Australia CEO, Mark O' Connor, warmly welcomed the guests and expressed gratitude to all supporters of the business over the years. He notably introduced the Steinway & Sons Spirio high resolution player piano, Steinway's amazingly popular innovation that can accurately reproduce performances by the world's best pianists, on demand.
Therefore, having some of the world's best performances in your own home.
The event culminated with an exceptional performance of the iconic song "Don't Let the Sun Go Down on Me". Among the performers were the Steinway Spirio itself, the Aussie Pops Orchestra, guests, and CEO Mark O'Connor.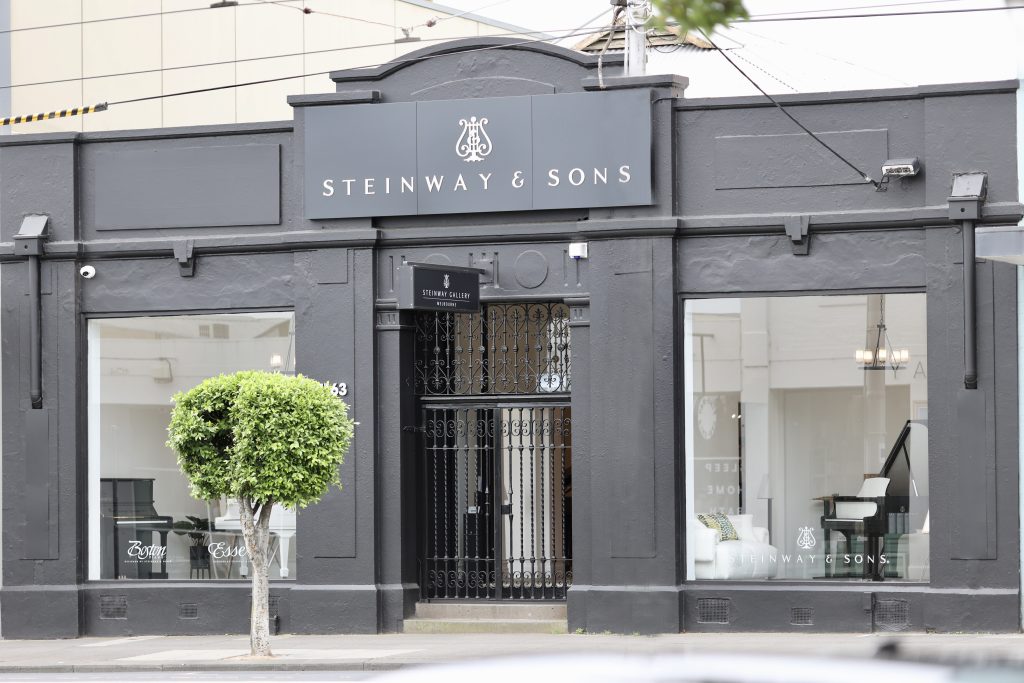 The Fox family have invested approximately $6 million for the acquisition of the building, which is now the home of the new Steinway Gallery Melbourne. This represents a long-term presence for Steinway Galleries Australia in Melbourne. The gallery is now the business's largest store, supplementing their existing locations in Sydney, NSW and Sanctuary Cove, Queensland.
The gallery proudly showcases a range of Steinway & Sons pianos, along with Steinway-designed Boston and Essex pianos. Its performance space stands as a distinctive feature, featuring a magnificent Steinway grand piano on center stage.
Within the first six months of its opening, Steinway Gallery Melbourne has seen a surge in requests from piano teachers to use the showroom as a venue for student recitals. This has led to performances scheduled almost every week. The high regard from educators reflects an understanding of Steinway's unparalleled quality and its crucial role in their students' musical development, further establishing the gallery as a significant piano showroom for performances in Australia.
Steinway Galleries Australia's growing network of educators continues to contribute to the store's success. In its first six months, Steinway Gallery Melbourne has witnessed a notable increase in sales.