25 October, Sanctuary Cove — As a part of our celebration of Steinway & Sons' 170th Anniversary, we hosted an intimate event at the Steinway Piano Showroom Sanctuary Cove. It was the second celebration that Steinway Galleries Australia organised across its stores in Australia for such a milestone.
Steinway Galleries Australia CEO Mark O'Connor personally welcomed the guests that evening. He further spoke about Steinway's rich history, the story behind Steinway Galleries Australia and its notable growth, and the series of innovations that led to the Steinway Spirio high-resolution player piano. His warm interaction with the audience was also a highlight of the night.
The event featured guest artists Crystal Chen, Misato Shimomukai, and Meng Dai. Meng, a member of the Steinway Piano Showroom Sanctuary Cove team, even collaborated with the Steinway Spirio in performing the iconic Bach/Gounod Ave Maria. It was a beautiful showcase of Spirio's unparalleled high-resolution technology.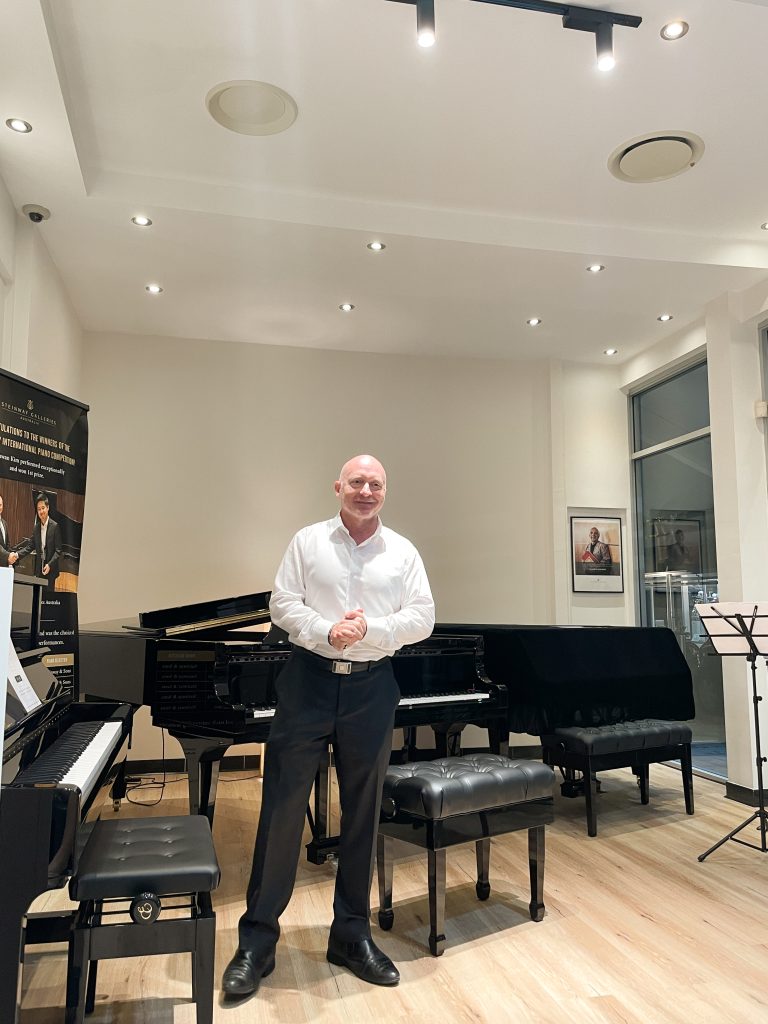 STEINWAY 170TH ANNIVERSARY PROGRAM IN SANCTUARY COVE
Meng Dai and the Spirio Piano
Bach/Gounod: Ave Maria
Meng Dai (violin) and Misato Shimomukai
Mozart Piano and Violin Sonata in E minor, K.304
Crystal Chen
Chopin: Etude Op. 25 No. 11
Chopin: Etude Op. 25 No. 7
Mozart: Sonata in C minor K. 457 (1st movement)
Granados: Complaint, or The Girl and The Nightingale
Kapustin: Concert Etude Op. 40. No. 1
We would once again like to thank the performers and guests who made our Steinway & Sons 170th Anniversary celebration in Sanctuary Cove a memorable one.