24 October, Sydney — What a memorable celebration of Steinway & Sons' 170th Anniversary at Steinway Gallery Sydney, the first of 3 celebrations of Steinway Galleries Australia. We are grateful to all who joined us at our Sydney store to celebrate Steinway & Sons' 170 years.
Steinway Galleries Australia CEO Mark O'Connor was present to personally welcome the guests. He offered great insight into the history of Steinway & Sons, from the very first Steinway piano developed in Henry Steinway's kitchen to the establishment and growth of Steinway Galleries Australia, to the uncompromising craftsmanship and innovations that led to the Spirio.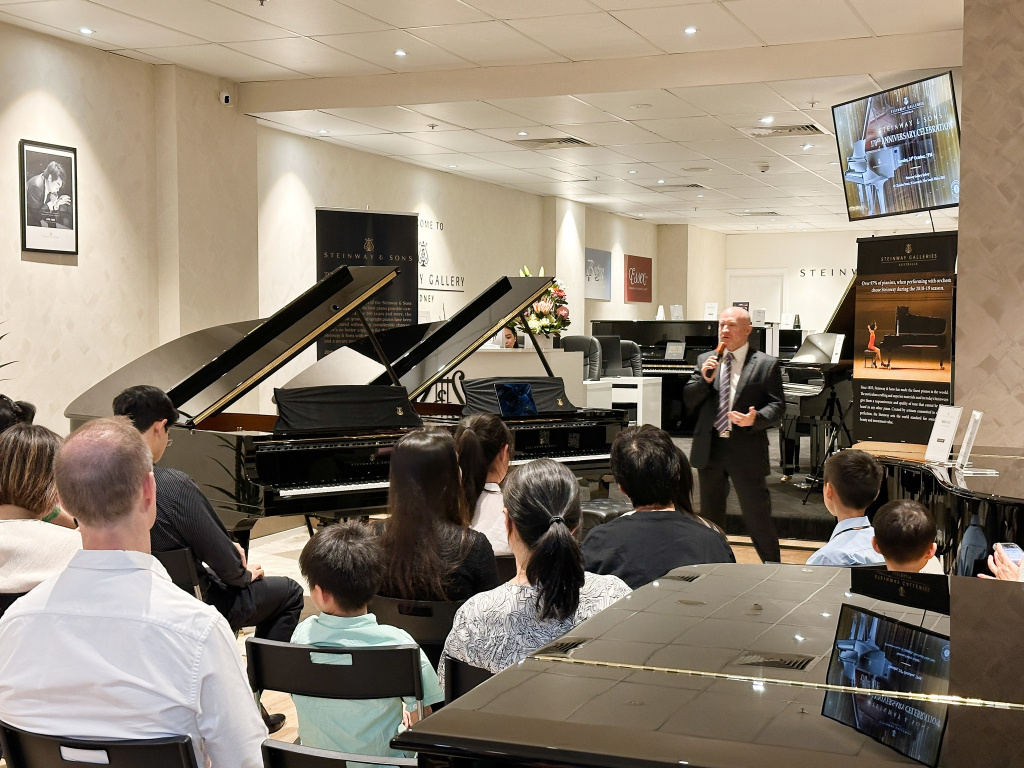 Guest pianists Jack Cheng, Isabella Guo and Catherine Li performed on the night:
Jack Cheng – Liszt: Reminiscences de Norma, S. 394
Isabella Guo – Schumann: Abegg Variations
Catherine Li – Liszt: Les Jeux d'eaux a la Villa D'este (The Fountain in the Villa) and Lyapunov: Transcendental Etude No. 6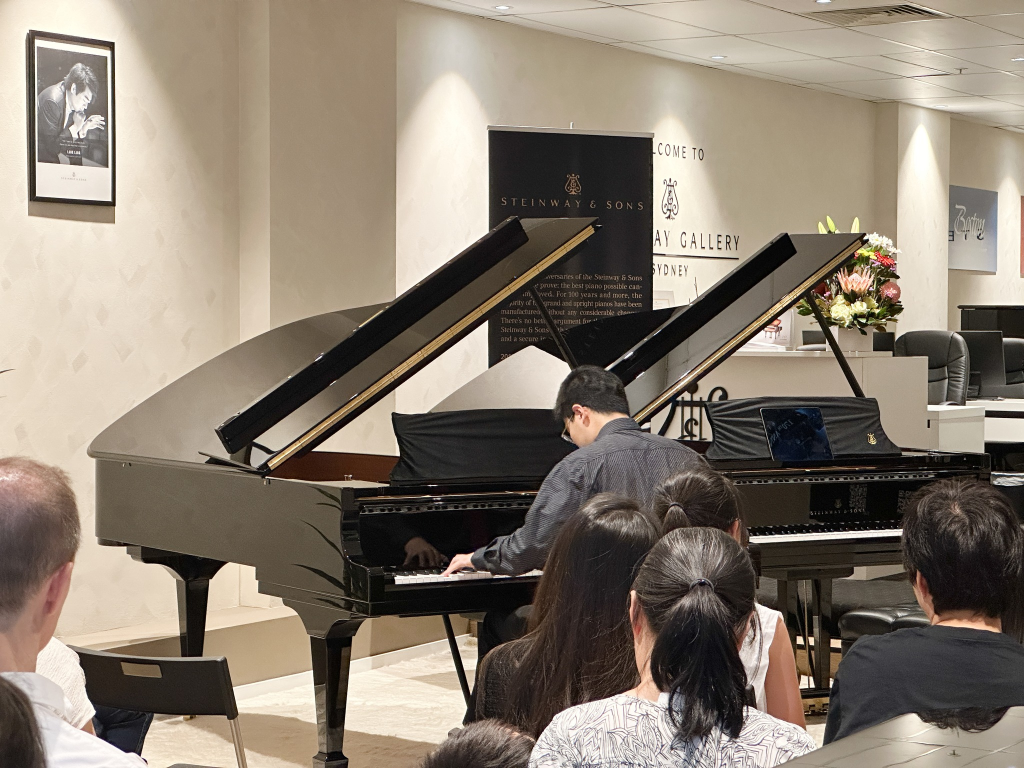 The Steinway Spirio high-resolution player piano was also integral to the program. Through its flawless reperformance, the audience in Steinway Gallery Sydney was treated to Lang Lang's Jasmine Flower, with the exact nuances of his original rendition, as though he himself was at the gallery for an intimate performance.
The night culminated with cheerful interactions over refreshments and more music. To the Steinway owners, musicians, educators, and friends who joined us, thank you for being a part of our celebration. Here's to many more years of Steinway's musical innovation and excellence!
About the 170th Anniversary Event Performers
Jack Cheng
Born in China, Jiaqi Cheng (25 years old) began his piano studies at the age of five before migrating to Australia to study with the renowned Australian Pianist Clemens Leske.
He obtained an Associate in Music Diploma with Distinction in 2014 and a Licentiate in Music Diploma in 2016. As a prolific prizewinner of national and international awards including First Prize in the 2021 Rome Grand Prize Virtuoso International Music Competition, First Prize in the 2020 New York Golden Classical Music Competition. Jack enjoys a career performing solo and chamber recitals, and collaborating with ensembles in Australia and the United States.
Jack is a Steinway Teacher & Educational Partner.
Isabella Guo
Isabella Guo is 10 years old. She commenced her music journey at the age of 4 and shows an innate interest in learning various musical instruments. Isabella is currently studying piano at the Sydney Conservatorium of Music Rising Stars Program with Dr Paul Rickard-Ford. She has won numerous prizes in Sydney Eisteddfods and was awarded a Music Scholarship by a prestigious private school in Sydney. In 2023, she was selected nationwide to perform in the Australian Showcase of the 2023 Sydney International Piano Competition.
Catherine Li
14-year-old Catherine Li started playing piano at 4 years and cello at 8 years. Now she is in year 8 of Pymble Ladies School. When she lived in New Zealand, she won multiple championships in NZ. Catherine also participated in many performances in the NZ town hall and various masterclasses across the country. In 2020 she passed her Associateship in piano. She is currently learning with Dr Paul Rickard-Ford, Chair of Piano Unit of the Sydney Conservatorium of Music. With new competitors, Catherine placed in multiple Sydney Eisteddfods this year and last year. She is also participating in the Rising Stars program at the Sydney Conservatorium of Music.