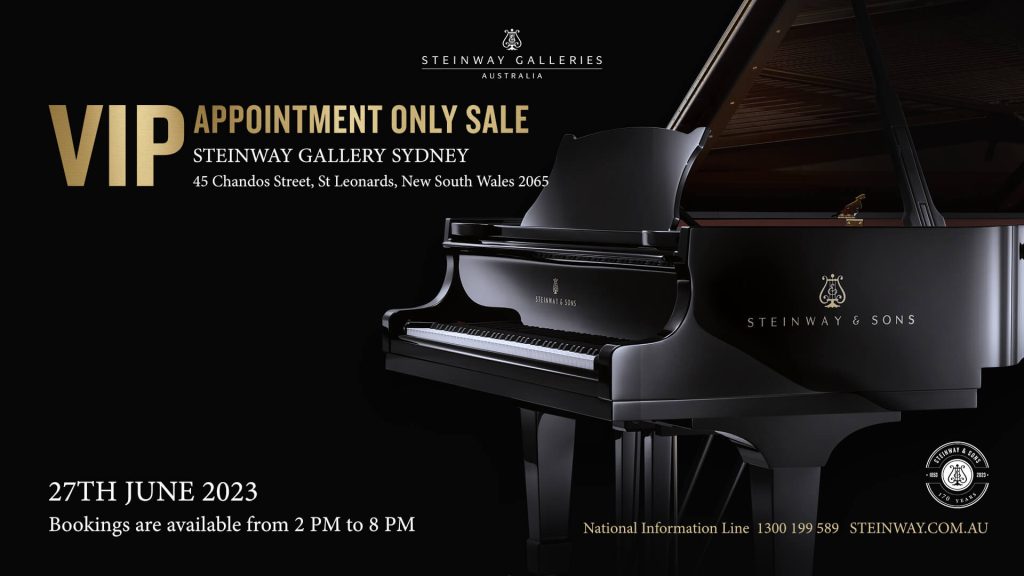 Last year's event was a huge success! Don't miss this one.
This VIP Appointment Only Sale is a rare opportunity.
Book your appointment now and learn more.
Date:
27th of June, Tuesday
Time:
Bookings are available from 2 PM to 8 PM
Location:
Steinway Gallery Sydney
45 Chandos Street, St Leonards, NSW 2065

In order to reserve an appointment, please fill out the information below.